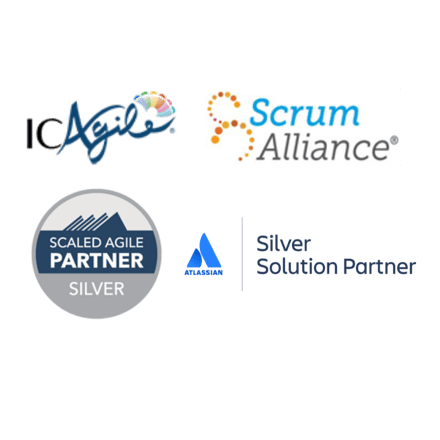 Drive agility across the organization
From IT, finance, marketing, sales, operations to human resources - organizations want to nurture a mindset focused on adaptability, response to market demands, and quick innovation.
"An organization can only be as agile as it's least agile division" according to Evan Leybourn, CEO and Founder of the Business Agility Institute.
At CirrusLabs, we help organizations adopt an agile mindset that is tailored to their reality with certified agile training. Every enterprise is unique - considering the industry, company size, agile maturity, etc.. We leverage the lessons from our decades of experience and learnings and from our partner organizations (Scaled Agile, Scrum Alliance, and ICAgile) to help you focus on value delivered instead of lesser outcomes.