We are excited to be featured as the number 2 expert in an insightful article titled "11 Tech Experts Share Essential Questions To Ask Your DRaaS Provider" This comprehensive piece brings together top industry professionals who share their expertise and provide valuable insights into selecting a DRaaS (Disaster Recovery as a Service) provider. As a prominent voice in the field, we are proud to offer our unique perspective on the essential questions that businesses should ask. Gain valuable knowledge and make informed decisions by exploring this article. Find out why we are recognized as a trusted authority in the industry and discover the right DRaaS solutions for your organization.
"While no business hopes to need it, a disaster recovery plan is crucial to ensuring a company's digital health—especially in the worst of circumstances. While some businesses keep their disaster recovery planning and operations in-house, others choose to outsource it. A disaster recovery as a service provider can manage a difficult, and ever-changing, task for companies not equipped to handle it themselves or free up valuable time and energy for any organization looking to protect its assets.
As is the case with any other outsourced provider, company leadership must conduct the appropriate research to ensure the vendor is a good fit and qualified to provide the level of service needed. If you're in the process of vetting DRaaS vendors, make sure to ask these 11 essential questions shared by the members of Forbes Technology Council.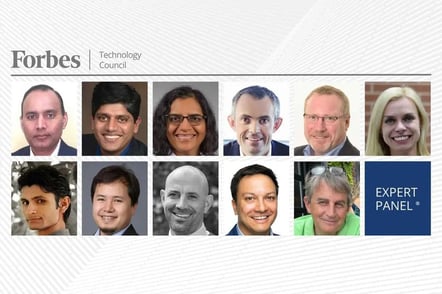 Members of Forbes Technology Council share essential questions companies need to ask a potential DRaaS provider. PHOTOS COURTESY OF THE INDIVIDUAL MEMBERS.

2. 'Does your hardware configuration align with our company's?'
A company's business continuity plan should contain a disaster recovery plan. If the intent is to outsource DR, then I would check whether the DRaaS team has the right skills and hardware configurations—ones that are in alignment with the company's configurations. Then, I would ask if they are able to work with the team to do tabletop testing to prove business continuity and remediate any risk. - Shiboo Varughese, CirrusLabs.io"
If you would like to dive deeper into the topic and explore the full article, click here. Gain access to the collective wisdom of 11 tech experts as they share essential questions to ask when choosing a DRaaS provider. Discover valuable insights and make informed decisions to ensure the resilience and security of your business.