We are thrilled to announce that we have been recognized as a leading authority in the article titled "16 Factors To Cover When Vetting A Potential Cloud Vendor" As the number 5 contributor on the list, our expert insights and perspectives add significant value to the discussion. This comprehensive piece dives into the crucial factors to consider when evaluating cloud vendors, helping businesses make informed decisions. Join us in exploring the key considerations and best practices for selecting the right cloud vendor. Read on to gain valuable knowledge and navigate the vendor selection process with confidence.
"Increased efficiencies, cost savings, a lightened workload for the IT team—these are just a few among many reasons businesses opt to move to the cloud. The bottom-line reason for almost every business is that cloud vendors are supposed to make their work easier and provide smooth, secure access to their data, with backups and protections that are difficult, expensive or cumbersome for a business to handle on its own.
So how can organizations be sure that a cloud vendor they're thinking of partnering with is going to provide the service and support they're looking for? As with every relationship, it's essential to ask the right questions. Below, 16 industry experts from Forbes Technology Council share critical factors businesses need to cover when vetting a cloud vendor.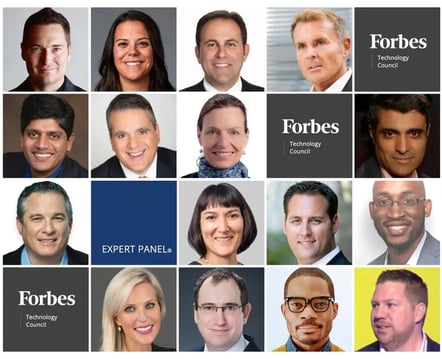 Members of Forbes Technology Council share essential questions businesses should ask a cloud vendor they're vetting. PHOTOS COURTESY OF THE INDIVIDUAL MEMBERS.
5. Cost Models
I have asked, "What is the security and compliance model, and what is the cost model, especially in terms of volume discounts?" The same cloud deals will vary by volume, region and tier. Additionally, it's important to understand the support model by tier, as this will have implications on how and when to engage vendor support—any cloud migration effort will have its own twists and turns. - Shiboo Varughese, CirrusLabs.io"
If you're eager to dive deeper into the topic and explore the full article, click here. Gain access to a comprehensive guide where 16 factors to consider when vetting a potential cloud vendor are shared by industry experts. Discover valuable insights and make informed decisions to ensure the scalability, reliability, and security of your business in the cloud era.