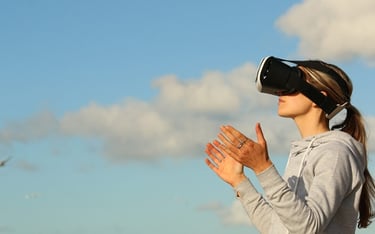 Cloud management platforms are the next big thing in the innovation and technology sector in the coming years. Be it data security or building a development model for a business, cloud-based platforms will perform tasks above and beyond their characteristics.
Consider this – The global public cloud service market is projected to accelerate 17.5% in 2019, accounting for a sum of $214.3 Billion. A report by Gartner further predicts how cloud system infrastructure services are expected to be the fastest-growing segment clocking 27.5% growth in 2019 to reach $38.9 Billion in the coming years.
According to Forrester, the application of cloud-based platforms in technology is constantly evolving into more complex networks in the private and public spaces. Such platforms are becoming a significant component for successfully leveraging a multi-cloud ecosystem. There are multiple advantages associated with this. For instance, cloud operations eliminate the requirement for cloud silo-specific interfaces.
Some of the biggest companies that are investing in the Cloud management platform are Accenture, AppFormix, Concierto. cloud, Embotics, Micro Focus, and others.
What to expect in 2020?
SaaS vendors will find a new entry into the infra market
SaaS vendors who entered late into the infrastructure market are now opting for large-scale cloud infrastructure partners. One such example is Infor building its CloudSuite on AWS. Experts believe that this trend is picking up the pace and is likely to gain a firm foothold in 2020. Dave Bartoletti, author of the report and principal analyst serving infrastructure and operations professionals at Forrester opines that vendors need to reduce their margins as much as possible to be able to stand the competition in the market. He cited the examples of biggies like Microsoft Office 365 that now runs on Azure infrastructure. Salesforce, too, is said to be moving more toward AWS. It is noteworthy that partnerships at the regional level have also started with Workday partnering with AWS in Canada and Salesforce with Alibaba in China.
Open source versus target service meshes and serverless applications
Things at the cloud management platform are likely to move ahead of time in 2020 as competition is likely to be fierce in the service mesh and serverless spheres. Companies are believed to be preparing themselves to deploy microservices catering to various IT requirements. A service mesh is a set of technologies that help in running a mesh of thousands of containers. These help vendors in monitoring who is talking to whom and who needs to be fixed and who is doing what. Some of the open-source companies competing in the service mesh field include Consul Connect, Gloo, Istio, Kuma, Mesher, SOFAMesh and others.
New ways to tackle cloud security
Securing data will achieve new heights, unlike the traditional methods requiring local IT infrastructure. Businesses in 2020 will be keener on securing data in public clouds. While native players are showing great interest in extending their security base to cloud, data management players will emerge as the cloud security leaders in 2020. It is noteworthy that this shift already started showing in 2019 when many companies chose to secure data through cloud platforms. Before the inception of cloud security came into place, cloud management players defined security as "access control, permissions and policy creation", nothing more. In the process, they ignored the cloud workload security, cloud security gateways, micro-segmentation, encryption, security analytics, threat intelligence, endpoint detection, and response, etc.
High-Performance Computing to grow by 40%
HPC in the public cloud has historically been difficult to achieve because of large resource requirements, spontaneous demands, and the need for power infrastructure. The scenario, however, will change in the coming years when cloud providers will successfully bring HPC to the cloud. The importance of HPC is significant when it comes to providing security to data. HPC enables a large amount of computing in a small frame of time. It can perform several activities, depending on the industry it is dealing with. This may include weather forecasting, analyzing risks, analyzing farm data to find out the best places to plant agricultural plants, and gauge changing weather conditions. The only challenge that faces technology is the expense. From buying to shutting down the entire set up when the need is, everything involves a lot of expenses which sometimes becomes unaffordable. However, companies are willing to invest in the same, which will increase the usage of HPC in the cloud domain by 40% by 2020.
For more information Talk to our Experts