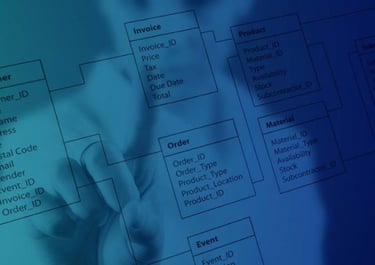 Delivering A Best In Class Customer Experience
Quest Trust is one of the fastest-growing direct custodian of IRAs and other self-directed accounts in the United States. The company allows Americans the ability to continue self-directing their retirement accounts through non-traditional investments, including real estate, promissory notes, and private placements.
To fulfill its mission of providing Americans the necessary education and tools to build their financial future, the company needed to rethink its customer experience and deliver world-famous customer service, a more diverse array of services and improved systems.
But to get there, Quest Trust needed to rethink its manual, labor-intensive back-office processes with a more efficient system that would offer efficiency, scale and a 360-degree view of the customer. The existing solution of multiple spreadsheets was confusing to navigate and difficult to access on mobile devices. Transactions took long to process. Data was often outdated, and visibility was sluggish. Client advisors needed fast, reliable access to data on financial accounts, investments, fees, and more.
With this vision in mind, Quest Trust selected Salesforce as its new CRM solution and Cirrus Digita; to help bring it to life. "We examined four different implementation partners," recalls Nate Hare, Quest Trust's executive vice president of marketing, "but ultimately Cirrus Digital helped us. think through key components of our customer experience that were integral to the success of the project."
Three months to Salesforce
We began with a two-week discovery process, digging deep to understand Quest Trust's exact needs, define requirements, and plan the agile implementation of the company's online portal. Then we designed an end-to-end solution that allows clients to access key investment information and process transactions that previously required the involvement of the back-office and other areas of the company. We integrated the system with Quest Trust's investment management application to enable live updates that pull in the latest investment details.
We took full advantage of Salesforce's Community functionality and delivered an intuitive portal that was easy to use and allowed clients access to their financial accounts and investment from anywhere and at any time. End-to-end process tracking and thoughtful automation make it easy to capture key information, minimize repetitive data entry, and secure approvals from the right people at the right time.
Since the initial launch, Quest Trust and Cirrus Digital have collaborated on three additional releases. New functionality includes payment capabilities, messaging capabilities between clients and business advisors and enhanced reporting.
Gaining 360-degree view of its clients
End-user adoption is the ultimate proof of the system's success. Within a month of go-live, clients were using the new portal to access their information and execute transactions. From their desktops or through the mobile device, they can access up-to-date information anytime they need it and make updates on the go.
Overall, the client portal has transformed the way that Quest Trust serves delivers value to its customers by allowing its clients to manage their accounts and investments on their own terms. This increased efficiency and visibility enables Quest Trust to deliver on its mission of delivering world-class customer service.