"I get too many emails.", "How do I know when an issue is assigned to me?", "I don't have time to check Jira every day."
It's likely that you've heard comments like this from your team. Email can at times be overwhelming to manage, yet active team participation is crucial for the success of agile teams. Here are some ways to optimize Jira notification schemes to keep your teams updated, but also limit the clutter in their inboxes.
Utilize Email Batching
Starting with Jira 8.0, Atlassian introduced Email Batching as a standard feature. Simply put, instead of getting 10 emails for 10 changes to the same issue, these updates can be grouped together within one summary email: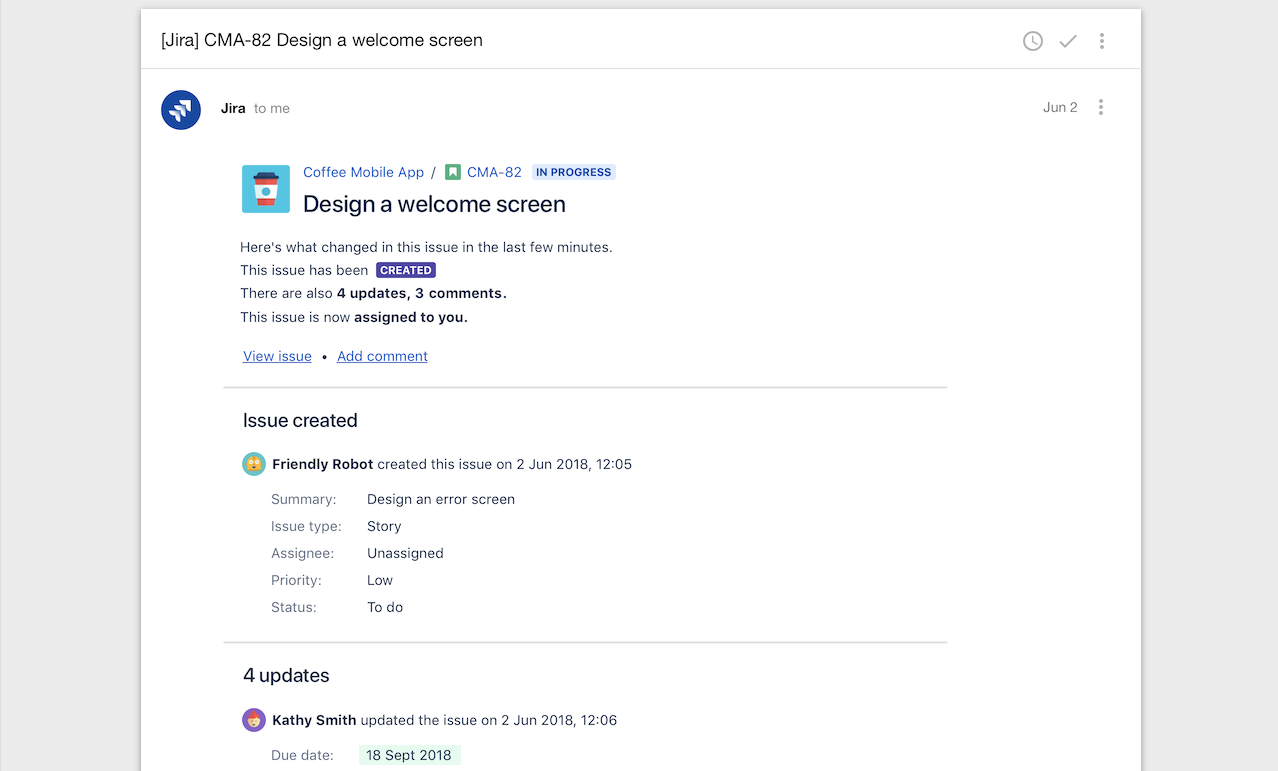 Batching will group any changes which occur within 10 minutes, including the following updates:
Changes to any fields

Comments

Work logs

Attachments
Customize Email Templates
Use Jira's velocity templates to easily craft your email notifications. Consider simple changes such as adding your logo, as well as complex changes such as removing extra clutter from the email to distill the message to the core and necessary information.
More info: https://confluence.atlassian.com/adminjiraserver/customizing-email-content-separate-notifications-976770774.html
Use third-party add-ons
Add-ons such as Notification Assistant for Jira Email can improve your notifications and get your teams better engaged with their work.
This tool can help send customized notifications to a targeted group of people, and avoid spamming users with unnecessary updates.
Key benefits include:
Using JQL queries to build notifications

Customizing email templates

Send notifications to your systems via API